38. Local Search – make the most of citations
As I have mentioned in previous posts, Google is trying harder than ever to ensure a good user experience.  This means an increased focus on returning local search results that are relevent.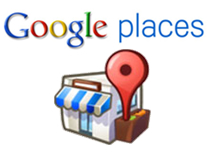 This has meant that Google Places has gone through yet another update and now you will see an increased number of 'blended' search results.  This is where both normal organic and Google Places search results are displayed on the first page of Google.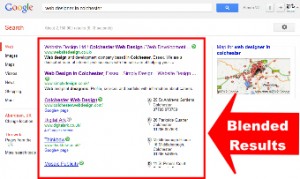 This means that it is even more important to make sure that small businesses are set-up in a way to maximise the benefits of this service.
Action Plan
1. Claim your Places page
If you have not already, make sure that you claim (or add) your business page.
2. Complete the set-up
Make sure that you correctly complete all of the information, being mindful to take advantage of the different fields available to help people find you.  You must ensure the entry is 100% complete.
If you find any errors in the existing data and / or duplicate Places page, make sure you correct / get the duplicate page(s) deleted.
3. Reviews / Reputation Management
Check to see if you have any reviews.  If you do, and you find bad reviews, take action to contact the person who left the poor review and try to resolve their concern.  Likewise, examine your business and make sure that any deficiencies in your service that may have caused the bad review are addressed.
Get into the habit of asking your customers to add reviews.  If you don't ask you don't get!
4. Citations
Work on your digital footprint – mentions of your business across the internet (known as citations).  The more sources Google finds of your business name, address and (telephone) number (NAP), the more credible.
Downside is for Google to see a match, the NAP must exactly match your Places page.  So take care when adding your details to directories, websites, etc.  It is also worth searching and cleaning up old entries to gain more benefit.
Summary
Local Search is important.  Make sure you take the time to make the most of the trend.
If you would like a free local search analysis report for your business, send a mail to local@digitalark.co.uk with your website a 3 search phrases you are trying to rank your website for.
We are offering a number of cost effective local search packs to help get small businesses take advantage of local search.