46. How social book marking can help a small business
So what is Social Booking and can it really help your business?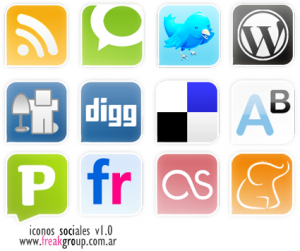 Social Bookmarking is the ability to save and tag any website, blog, article or post that is of interest to you. It is very similar to the "My Favourites" function which should be built into the internet options of your computer, one difference from this being that you register a free account with a website like Delicious and therefore any link you have saved is done so online and can be accessed from any computer.
Another difference is that you can share information and follow other users of the social bookmarking site that you choose to sign up with. This is a valuable tool, as it allows you to see the good web content that other online users with the same interests as you are accessing and you can be kept up to date with the latest trends instantly. In the majority of cases, readers can mark or comment on a web post they find particularly interesting and as a result the popularity of the link can increase considerably and create more traffic to a certain website.
It therefore does not come as a surprise that many businesses have realised the potential of online marketing by bookmarking the content of their own websites. If a website's content is interesting, innovative and can capture the attention of the reader, businesses can expect to receive more traffic to their website which in turn leads to increased exposure of their products and services.
Many of the social bookmarking sites like Delicious have achieved a high page ranking with the most popular search engines like Google and Yahoo and as such the content within them is held in higher regard. Having a link to your website from one of the most popular social bookmarking sites can be a powerful aid with which to increase your own ranking within search engines.
When saving a link, most sites like Delicious will advise you of how many other people have bookmarked the same URL. This is not only important in respect of knowing if your web content is of interest to potential clients but also in respect of that of your competitors. By searching keywords you can see bookmarks which match the criteria you have entered and the results will be listed in order of popularity and trend.
In many circumstances when a bookmark has shown to be extremely popular the social bookmarking sites will highlight them on their home page therefore affording the originator of the post extra marketing without the need of a user having to input keywords. Often the fact that content has reached such popularity could mean that within a matter of days it can go viral.
Whatever your business, product or service, in today's age of technology and the fact that so many people use the internet it is definitely prudent for a business to realise and act upon the ability of social bookmarking sites to have the potential to increase traffic to their website and therefore increase the prospect of new clientele.